---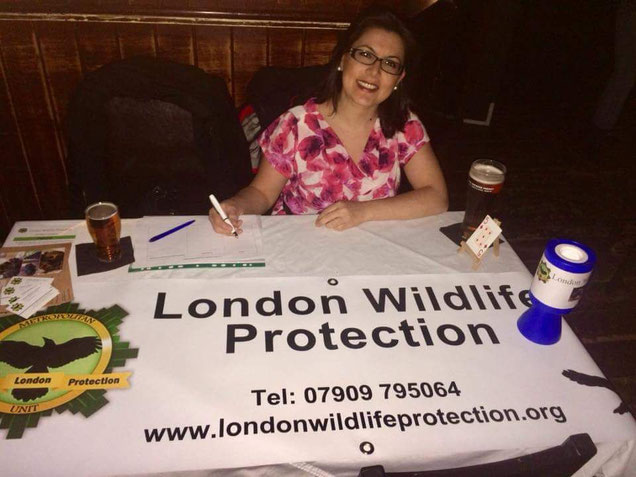 14.03.2018
Huge thanks to all the very talented artists - Rick Damiani, Ben Kelly, Russell Joslin & Luke Williams, to London Improv Theatre and to Catia & Jake for their support to wildlife and for making London Acoustic Showcase such a successful and enjoyable fundraiser.  We are truly grateful. 🎼🎻
Next Show Sunday 13th May Line Up Announced Soon
The London Acoustic Showcase - with 4 eclectic acts. We've handpicked some of our very favorite artists for this show which promises to be very special indeed. 
It's twin aims are to raise funds for good causes and provide gig opportunities for up and coming as well as established musicians.100% of box office take will be donated to the London Wildlife Protection.
---
HOW TO LIVE A CRUELTY-FREE LIFESTYLE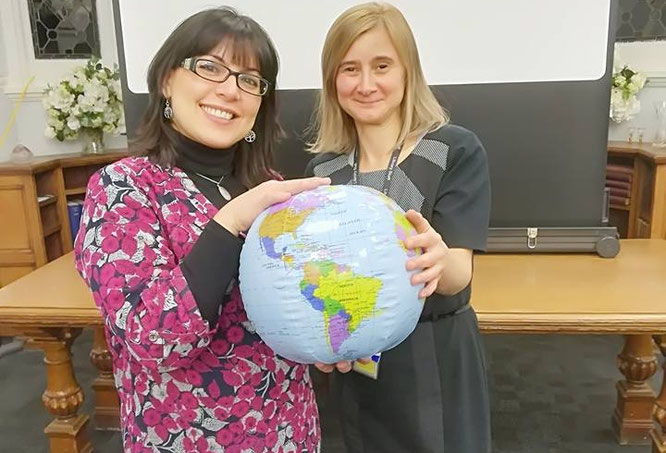 26.02.2018
Thank you to everyone who came to Cinzia's truly inspirational talk Monday evening on how to live a cruelty-free lifestyle. Despite the cold weather, all thoroughly enjoyed the evening, including the vegan food and wine and, in particular, Cinzia's delicious, home-made cornish pasties.
---
CRYSTAL PALACE SPORTS CENTRE - LWP SUCCEEDS WHERE PEST CONTROL COMPANIES HAVE FAILED.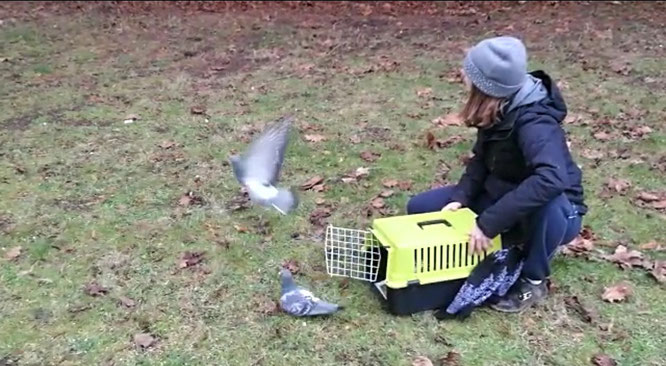 14/01/2018
LWP were able to intervene when word of a proposed pigeon shoot reached us. By law, organisations cannot just shoot pigeons without having tried non lethal methods. The Sports Centre management were extremely cooperative and advised us that their pest controllers had tried everything from plastic owls to regular hawk visits, reflective equipment and baiting. LWP were presented with the opportunity to assist with the removal of resident indoor pigeons using non lethal methods. We are pleased to say that we were able to successfully trap and remove over 30 pigeons in a matter of weeks. We worked with Centre Management over two months or so to inspect, secure and survey the site before all ringed birds were released back in the park on Sunday 14th January 2018. Read more here
We will continue to monitor the site until we are happy they will not get back into the Centre.
This case highlights that we can all be the voice for wildlife! Please speak up if you hear of anything like this. Thank you for supporting us. LWP TEAM ❣
---
WESTMINSTER LIBRARIES & ARCHIVES POSTED ON THEIR FACEBOOK PAGE
12/01/2018
A poor bird got trapped in Paddington Library before Christmas. Here are pictures of it being rescued by volunteers from London Wildlife Protection Catia and Audrey. Read more here.
---
03/01/2018
Whilst LWP are fortunate enough to work with a handful of good vets in and around London, a very special thanks is extended to Ana at Medivet Carpenders Park with a sparrow we brought in to her with an open wound.  Ana truly went over and beyond for this little sparrow and for this we are extremely grateful.
We care for all animals and always encourage cat owners to look out for wildlife and take this opportunity to offer some advice on how to reduce these attacks where possible. More here
Please read the RSPCA advice how to stop cats catching and killing birds here
---
REPORT ALL GLUE TRAPS TO RSPCA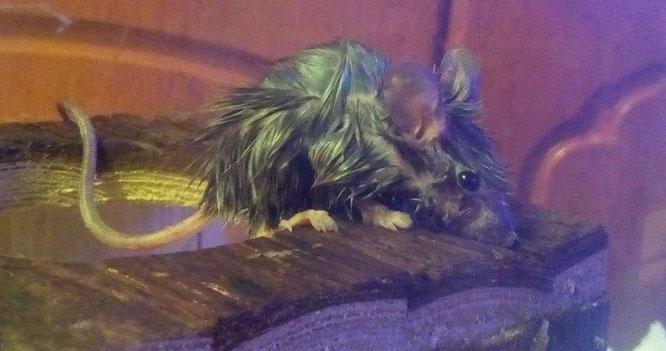 29/12/2017
Our volunteer Rachel found a bag on the street with a glue trap, checked inside, and found a live mouse stuck to the trap. She rushed him home and gently released him with oil. 
Thanks to Mimi's Rodent Rescue the little mouse, who we have tentatively named Poppy, is safe and sound, a bit too oily at the moment to confirm she is a girl! 
Take Action to Get Glue Traps Off the Market in the UK. Read RSPCA advice for more here 
---
LONDON WILDLIFE PROTECTION STALL AT THE RECENT LEYTON ORIENT TRUST
 24/11/2017
Our volunteer, Margaret, organised a London Wildlife Protection stall at the recent Leyton Orient Trust older adults monthly network event which included a talk about wildlife and the ways we can help. Waltham Forest Council and the Leyton Orient Trust set up this event and invited local groups to give a two minute talk about their service or charity to give older residents, many of who are retired, the opportunity to find out about groups and activities and to encourage them to maintain a social and active life.
Margaret spoke to 80 people who were in attendance, and handed them London Wildlife Protection leaflets before the talk itself. She spoke about the popular misconception that humans get diseases and illnesses from handling birds and went on to introduce the work we do. We hope that, thanks to educational work and talks, people will become more vigilant in noticing birds and animals in need of help and will be aware what to do.
---
LONDON WILDLIFE PROTECTION ON LUSH CHARITY POT 
22-24/09/2017
London Wildlife Protection has been invited to the Lush Charity Pot 3 day event. Lush offers grants and funding to small, grassroots charities and campaign groups that are often best placed to make a real difference with limited resources. They support such organisations around the world that are working in the areas of animal protection, the environment , and human rights. The majority of the funding is allocated to smaller groups who struggle to find funding elsewhere. Thank you for joining us for this amazing opportunity to raise much needed funds that will help many injured, sick and orphaned birds and animals.
---
LWP VOLUNTEER STARRED IN THE CHANELL 4 VET ON THE HILL
Our volunteer, Chris, starred in the All 4 Vet on the Hill episode when LWP was called to collect two adorable baby pigeons. A lovely, educational and inspirational episode which reminded everyone that our wildlife matters and comes in many forms and sizes.
---
LWP MEMBERS OVERSEE RELEASE OF BIRDS
06/09/2017 
Birds trapped by wire mesh installed by Network Rail and left to die, were released today after LWP volunteers spotted them. They watched throughout the operation to ensure that the birds that had survived, were freed and unharmed.
Network rail should review their policy, as they kill many birds through illegally closing the escape routes of birds in this way. The contractors carrying out the work yesterday were very helpful and considerate, and LWP would like to offer them its sincere thanks for the their efforts.